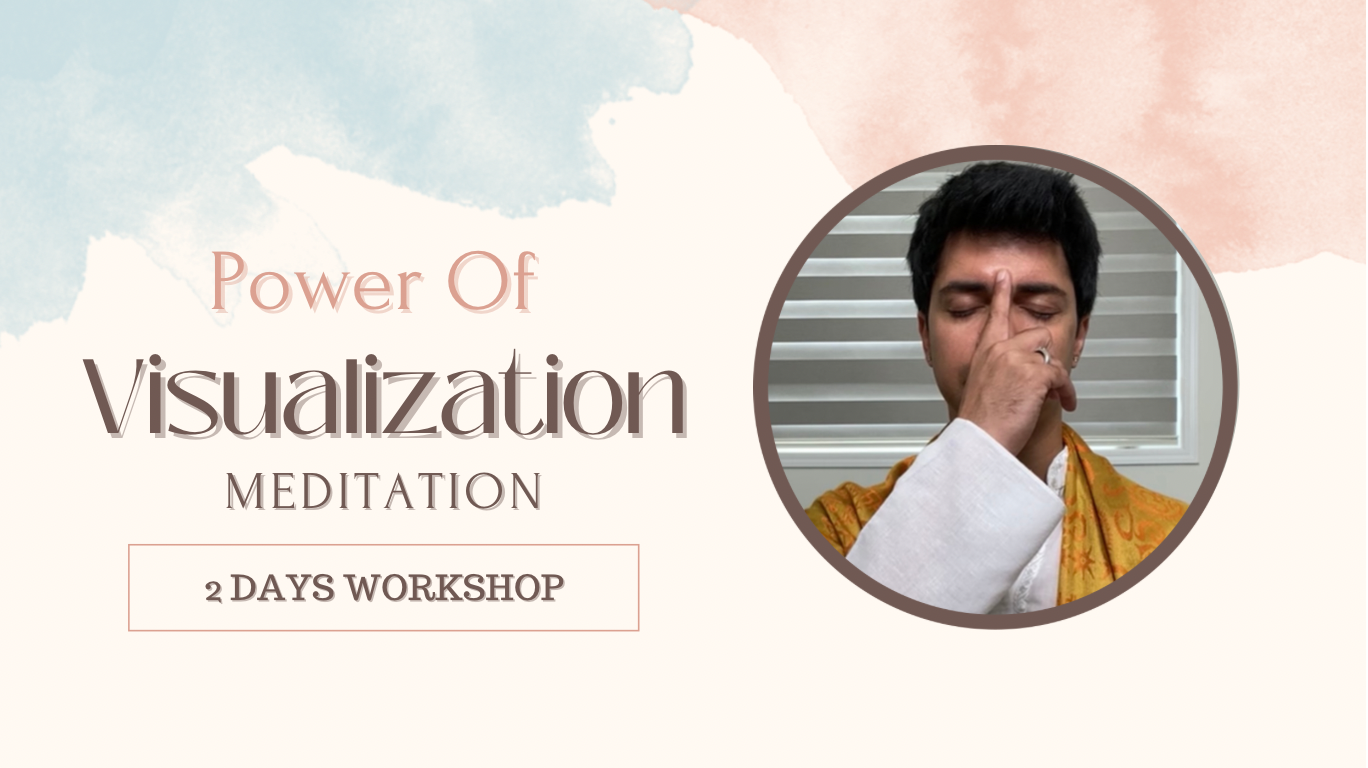 Dharna – Power Of Visualization Meditation
Nidhi Majmundar
I really want to thank Vaibhav for all his help with online yoga classes. After years of back problems and arthritis yoga has provided me relief. I tried all kind of therapies n massage, but I think it's a temporary solution for my problems. Now I am really excited as I know as I continue I will keep strengthening and improving my body and self awareness. A super big thanks to Vaibhav 🙂🙂
Nidhi Majmundar
Palak Mehta Kadakia
I first attended Yoga classes with Vaibhav in 2017. His kind nature, and desire to help students had me wanting to attend each class to learn more and more.
Vaibhav is very supportive and always encourages his students do their best. He truly believes in them, and I think it's what makes his classes very meaningful.
When I was no longer able to attend Vaibhav's Classes in person, I was very happy that he was able to offer virtual classes. At first, I thought it may not be the same, but infact I was wrong. Vaibhav is always available to answer questions and have conversations with his students.
Overall, his classes have changed my life and left me more thirsty for knowledge of learning and practicing meditation. If there is anyone who is considering to learn and practice meditation, I believe find a good teacher is the biggest thing. Without a doubt, Vaibhav is the best meditation teacher I have ever had. I would highly encourage to try his classes.
Palak Mehta Kadakia
Mary S
This place is a gem! I have been a student of yoga for over 10 years and I am grateful to finally embrace meditation as a result of attending this gem of a studio. Vaibs has a gift for sharing his knowledge and passion for meditation. His unique guidance during a class has inspired me to now learn this very important part of a yoga practice. I am forever grateful. Namaste!
Oh, and if you're looking for a traditional yoga practice, this is the place! Great classes practiced in a non-heated studio. Thank you!
Mary S
Connie Mancuso
Its taken me a while to find the right exercise use for my body. I have grown much stronger in a short time attending the Hatha Yoga and Power Toga classes. I feel my muscles are stretched and I have toned my body. The instructors are smooth and very knowledgeable in traditional yoga. The pace is perfect for me. I would highly recommend this Yoga Studio
Connie Mancuso
Priyanka Sacha
COVID-19 has left us all in a jeopardy forcing us to stay indoors with bare minimum activities. Vaibhav's initiative to start with online/ virtual Yoga lessons at different times of the day that suits each ones availability has kept us strong and enthusiastic to look forward to something in these tough times. The early morning pranayam sessions have been so fabulous, they have helped me in getting rid of my caffeine addiction, while the Hatha yoga and the meditation have been essential players in keeping my balance of mind. Can't thank you enough Vaibhav for this amazing initiative.
Priyanka Sacha
Adnan Shamsuzzoha
Had an amazing time at the Ying and Yang class by Christina and the Strength and Conditioning class by Vaibhav. Haven't felt this worked out, stretched, refreshed and at peace in a very long time!
From the very get go, the studio was invitingly peaceful – cozy in its space with relaxing music and dimmed lights and minimalistic in its décor. Everyone was very friendly and helped me really connect with myself while disconnecting from the distractions of the outside.
I highly recommend this place to anyone who has an interest in self improvement and yoga!
Adnan Shamsuzzoha
S. Basit
Vaibs Yoga is a unique place in today's fast paced society where we get to know our inner self with meditation, and find inner peace along with physical fitness. Vaibs, Aman and other teachers make sure that we leave with a feeling of well being and an energized self. Kudos to the team of Vaibsmediyoga.
S. Basit
Natasha Bhayana
Wonderful experience! Team Vaibs MediYoga are very encouraging and motivating to reach your true potential. After every class, I feel happy and a sense of achievement. At first I was shy and self-conscious but as the class went on, you forget about all those things. Thank you to all the instructors at Vaibs MediYoga!
Natasha Bhayana
Beth Qiang
I feel Vaibhav Zoom class not only is a way to keep me practicing yoga and meditation during the pandemic, but also keep people staying connected. The meditation sessions were especially helpful to ease stress and anxiety during this difficult time.
Beth Qiang
Pallavi Dixit
Thank you so much for allowing me to be part of Yoga online classes. I appreciate the way you guide during classes. The sessions were very useful and friendly. The feel was really good after the class. I would highly recommend your classes to anyone wishing to enjoy the benefits of yoga. Appreciate your efforts and see you soon in the next class👍👍
Pallavi Dixit
Harini Nanthan
I've been going to Vaibs Medi Yoga for the past 2 months and I love it. I already started seeing many positive changes in me. I strongly believe in YOGA and when it is taught by the right Guru you will get the full benefit. Vaibhav is the good example of a perfect Guru. Amazing person and got a very unique personality. All of his team members are very friendly too.
I like the way the classes are designed to cover all the elements of yoga.
You should try it I am sure you will love it. no doubt………..worth the time
Harini Nanthan
Kelly Luo
Thanks for hosting the wonderful morning pranayama session at 7 am EST on Instagram/Zoom. The breathing practice energizes me and balances my breath. Vaibs' demo was detailed and practical. It's a great start for every day. Thank you, Vaibhav
Kelly Luo
Nadia Saraiva
I love this studio! My first time trying yoga. Instructors are patient and encouraging. Looking forward to finally feeling better and stronger. Thank You Vaibs MediYoga
Nadia Saraiva